musicSUBMIT Music Newswire
MusicDish Network Advertising
Get your press release featured on the following websites: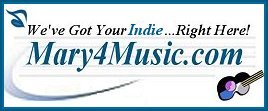 musicSUBMIT PR PLATINUM
PR Distribution to over 30 Mi2N Syndicated Newswires (listed to the right)
PR Distribution to over 30 MusicDish-branded blogs
PR Distribution to 60 eGroups (Yahoo/Google) and blog communities (LiveJournal, vox...)
PR distribution to 40 online communities, boards & forums
Three (3) Mi2N.com newsletters ads
Mi2N.com "Did You Know?" featured PR
Mi2N.com Homepage Listing
160 minimum guaranteed placements
Price: $99.95
We reserves the right to reject press releases for distribution that are of an inappropriate nature, as determined by our editors (non-pr messages, obscene, malicious, violates copyright laws, of a violent or sexual nature, etc.). In addition, Mi2N reserves the right to edit press releases so that they are properly formatted for distribution to various channels.
It just takes a few easy steps:
1. Fill out the form below
2. Make a credit card or paypal payment of $99.95
3. Submit your press release
4. Receive confirmation and an initial report within 24 hours
Newswire Provided By
Copyright © 1997-2018 MusicDish LLC, all rights reserved.